Ny forskning visar att vi överlever döden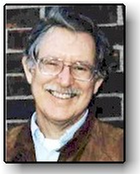 Vetenskaplig forskning har sammanställts av
Dr. Ken Ring
Scientific Evidence for Survival Of consciousness after death
Dr. Ken Ring published a paper in the Journal of Near-Death Studies (Summer, 1993) concerning near-death experiencers who, while out of their bodies, witness real events that occur far away from their dead body. The important aspect to this phenomenon is that these events seen far away are later verified to be true. Experiencers not only witness events from great distances, but they have been documented to hear conversations between people at the same events. Conversations such as these have also verified to be true. An even more fascinating phenomenon occurs when the experiencer actually appears in spirit to someone, usually a loved one, during their NDE and it is verified to be true by the experiencer and the loved one. It is evidence such as this, if scientifically controlled, that can provide absolute scientific proof that consciousness can exist outside of the body. A scientifically controlled NDE that can be repeated which provides such evidence would be the scientific discovery of all time. However, science does not yet have the exact tools to accomplish this. But, science is coming very, very close. This kind of evidence and others provide very strong circumstantial evidence for the survival of consciousness.
FRIDAY AFTERLIFE REPORT
August 26th 2011
FRIDAY AFTERLIFE REPORT
August 5th 2011
http://www.victorzammit.com/week19/
COMMENTARY: THE BATTLE FOR THE 'LIBERATION OF THE MIND' Even from the time we are in our mother's womb we start to receive prejudices, bias and partiality from our genes,
LAWYER'S CROSS-EXAMINATION OF INSTIGATOR OF THE GREATEST $1m HOAX IN PARANORMAL HISTORY: More wit, more entertainment and more insights into the most stubborn closed-minded skeptic ever.
Read this week's PART 7
PHYSICS ACCEPTED THE PARANORMAL 31 years ago!! Kit Pedler's c.1980 TV series Mind Over Matter,
TAKE PART IN A 2011 SURVEY about the PARANORMAL
Researchers at Melbourne's Monash University claim "A recent Gallup poll revealed that 75% of Americans hold at least one paranormal belief, and a UK newspaper poll showed that 60%
TELEVISION PANEL SHOW ON NEAR-DEATH EXPERIENCES The panel includes (via Skype) Jeffrey Long, M.D., a physician and radiation oncologist, Rene Jorgensen,
BEYOND BELIEF- NEAR DEATH EXEPIENCE SURVIVORS DESCRIBE LIFE ON THE OTHER SIDE.
The UK Daily Mail reviews the US Beyond Belief Series documentary of Near Death Experiences which aired in the US last Wednesday.
AUGUST GROUND OF FAITH NOW ONLINE
Rev Michael Cocks is a New Zealand based Anglican/Episcopalian priest, who shares Michael Tymn's frustrations that people within his Church are not able to accept modern evidence about the afterlife.
WE SALUTE GEORGE WOODS AND BETTY GREEN
(pictured, left) Physical mediumship is very much a team effort and those who sit in circles and tirelessly do the background work of recording and transcribing what happens and then typing it up and distributing it deserve our thanks.
JOHN EDWARD READING
John gave an accurate description of a painting of a deceased son in a sporting stadium where you could see it from the bleachers
HIGHLY INSPIRATIONAL POEM TO HELP YOU WITH GRIEF : "MISS ME -- BUT LET ME GO"
"INFINITY: The ULTIMATE TRIP JOURNEY BEYOND DEATH" This pro-reincarnation video series of 6x 15 min segments produced by The Four Winds
COLD READING? I strongly advise all psychics and mediums who are having dealings with the media and or skeptics to make a copy of last week's cross-examination of that American closed-minded materialist about PSYCHIC DETECTIVES
HOW TO FORGIVE AND LOVE YOURSELF
Burt Harding is a teacher of Advaita Vedanta in the lineage of Ramana Maharshi, based on direct experience of awakening.
UFO PHENOMENA : Last Saturday I had a conversation with an afterlife intelligence - with 'William' from the afterlife who regularly materializes in the Circle of the Silver Cord.
CATHOLIC PRIESTS JAILED - A FIRST FOR THIS 'MOST CATHOLIC' IN THE WORLD COUNTRY –
All newspapers in Malta this week gave major importance to a judgment in which Magistrate Saviour Demicoli found two priests (Fr Scerri and Fr Pulis) guilty of sexually abusing boys in their care 20 years ago.
PERSONAL EXPERIENCE OF AFTER DEATH COMMUNICATION CONVINCES DUTCH SKEPTIC
A Sceptic Dutch widower has written a book about the many encounters with his late wife.
INTERNATIONAL CONFERENCE ON AFTER DEATH COMMUNICATIONS Thursday-Sunday April 12-15, 2012
Phoenix, Arizona Embassy Suites Phoenix-Scottsdale
http://www.afterdeathconference.org/
http://www.logoscenter.org
CONFERENCES IN THE U.S. : SECOND ANNUAL AFTERLIFE CONFERENCE Terri Daniel writes:
We have just nailed down a date for our Second Annual Afterlife Conference and wonder if you'd mention it in your newsletter. It will be March 9 - 11, 2012 in Virgina Beach, VA.,
Eben Alexander: A Neurosurgeon's Journey through the Afterlife
Publicerades den 27 aug. 2014
In this intimate and powerful re-examination of his best-selling book "Proof of Heaven," Dr. Alexander looks at the past two and a half years of his life spent in trying to reconcile his rich spiritual experience with contemporary physics and cosmology. He is convinced that his remarkable near-death journey is totally consistent with the leading edges of scientific understanding today. 2014.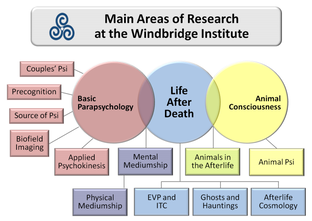 A New Year Note from the Windbridge Institute
In this note, we have included a 2014 Year in Review including highlights of Windbridge Institute research, news, events, media, publications, conferences, and members' newsletter features with links to the original materials where available.
We have also included a peek into what is in store for the Windbridge Institute during 2015, its eighth year in existence.
Vetenskaplig utforskning av hypotesen om den "levande själen"
Ur boken Kontakt med andra sidan av Gary E.Schwartz
Boken tar dig med på en resa, en vetenskaplig äventyrssaga, med syfte att undersöka "livet efter döden". Historien illustrerar den mänskliga kapaciteten att hylla den vetenskapliga undersökningsprocessen och att följa den oavsett till vilka upptäkter den leder.
Det är en historia om den inbyggda potentialen hos oss att kunna älska människor, naturen och jorden i dess helhet.
Länk till text ur boken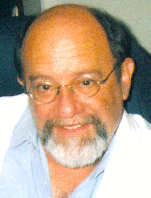 Dr Gary Schwartz fortsätter liv efter döden forskning
av Michael E. Tymn
I en exklusiv intervju med The Psychic Times, bästsäljande författare och hyllade vetenskapsman professor Gary Schwartz, han avslöjar varför hans jakt på de vetenskapliga bevisen för liv efter döden kommer aldrig att övertyga skeptikerna.
Dr Gary Schwartz, berömd forskare skrev 2002 en bok; The Afterlife Experiments. Schwartz och hans forsknings partner, Dr Linda Russek i sin University of Arizona Human Energy Systems Laboratory.
Beskriver ett genombrott för de vetenskapliga bevisen för liv efter döden, han berättar boken om experiment som utförts med fem framstående medier.
Han var mycket skeptisk till hela frågan om mediumskap, då han första gången träffade Susy Smith, ett medium och populär författare av psykisk litteratur, det var 1995, hon sa att Schwartz skulle ta sin doktorsexamen från Harvard University och arbeta som professor i psykologi och psykiatri vid Yale University innan du flyttar till Arizona, kom så småningom kommer du att acceptera verklighetens mediumskap.
"Jag kan inte längre ignorera uppgifterna och glömma det", skrev han i sin populära men något kontroversiella bok. "De är lika verkligt som solen, träden, och våra TV-apparater, som tycks dra bilder ur luften."
"Vi bedriver inte bara forskning för att få så många procent träffar rätt under olika nivåer av kontroll [som är fokus för denna bok], säger han till The Psychic Times. "Vi är nu intresserade av att studera hela processen. Hela idén om hur mediet faktiskt tar emot meddelande från en medveten, beslutsfattande person (ande) är en mycket viktig fråga, och vi ställer nu frågor som vad livet efter detta är. Det tar arbetet väsentligt längre. "
Vetenskapliga undersökningar av reinkarnation
En video om Ian Stevenson reinkarnations forskning
Ny teori som vetenskapligt förklarar
livet efter döden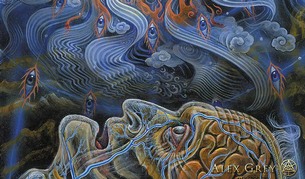 En artikel om alla bevis för existensen av reinkarnation, och en vetenskaplig studie som validerar out-of-kroppen-upplevelser . Det finns ett brett spektrum av uppgifter som som skulle förklara att det föreligger en icke-fysisk själ.
Detär svårt för människor som försöker förstå hur själen skulle kunna passa in i våra vetenskapliga världsbild och medvetandet. Tack och lov har vi nu fått ett teoretiskt ramverk som förklarar existensen av själen och även livet efter detta.
Enligt Dr Stuart Hameroff, professor vid University of Arizona,
- See more at: Ny teori Vetenskapligt förklarar Afterlife And The Soul - See more at:
http://www.spiritscienceandmetaphysics.com/new-scientific-theory-explains-the-afterlife-and-the-soul/
Pojke berättar om sitt tidigare liv
Han hävdar att han var en svart kvinna i sitt tidigare liv – och han kan faktiskt bevisa det.
http://viralking.se/jag-var-en-svart-kvinna-men-jag-dog-liten-pojke-chockerar-med-exakta-uppgifter-om-hans-tidigare-liv/